HD LCD screen has been a constantly inscreasing demand of many customer on the digital microscope market. Andonstar ADSM301 digital microscope can meet all needs and all requirements of customers.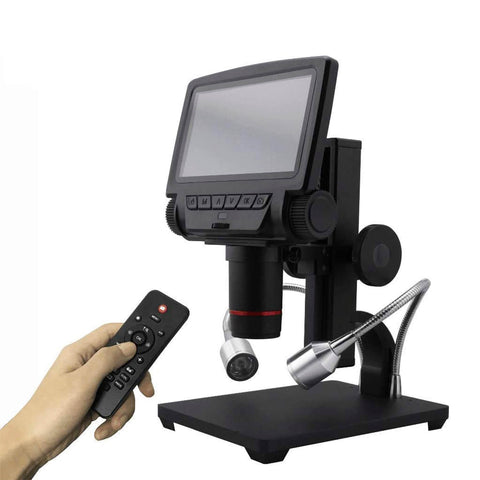 Featuring 5-inch large LCD screen, Andonstar ADSM301 HDMI digital microscope is equipped with 3 mega pixels HD sensor, increasing the resolution and enabling users to take clearer images and videos. 
With two focus controllers on the two sides, the ADSM301 digital microscope allows users to adjust the object distance. It's very convient for those who has different hand use habits.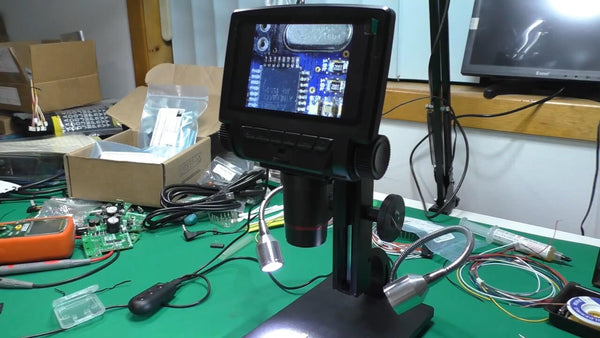 Moreover, the ADSM301 digital microscope has 4 times digital zooming. Users can inspect and check the components in a preciser and clearer view only by pressing the UP/DOWN button to zoom in and zomm out, or simply by using the remote control to adjust the magnification.

Including image analysis function, the Andonstar ADSM301 digital microscope has many special effects, such as inverse, black&white, crosshair, brightness up&down, contrast up&down, etc. Choose different special effects, images and videos can be saved to make clear image analysis.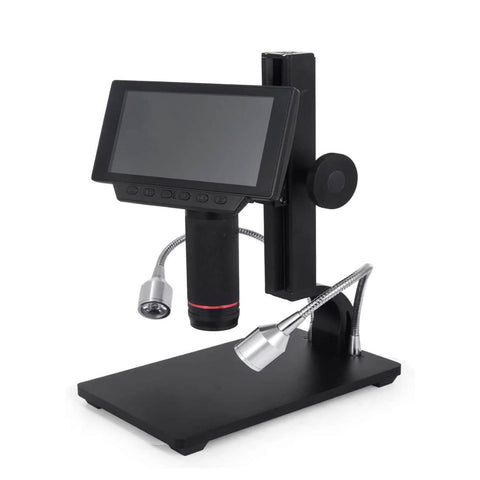 The UV flitre that goes with ADSM301 digital microscope aims to protect the lens from heat, smoke, dirt, oil and other stuffs produced by heat gun or soldering iron when doing soldering and repair work.
In all, the Andonstar ADSM301 has many advantages and meet all needs and requirements of customers for a soldering tool or a repair tool.