Cheers to the World's Greatest Dad!
FREE RETURNS
WITHIN 30 DAYS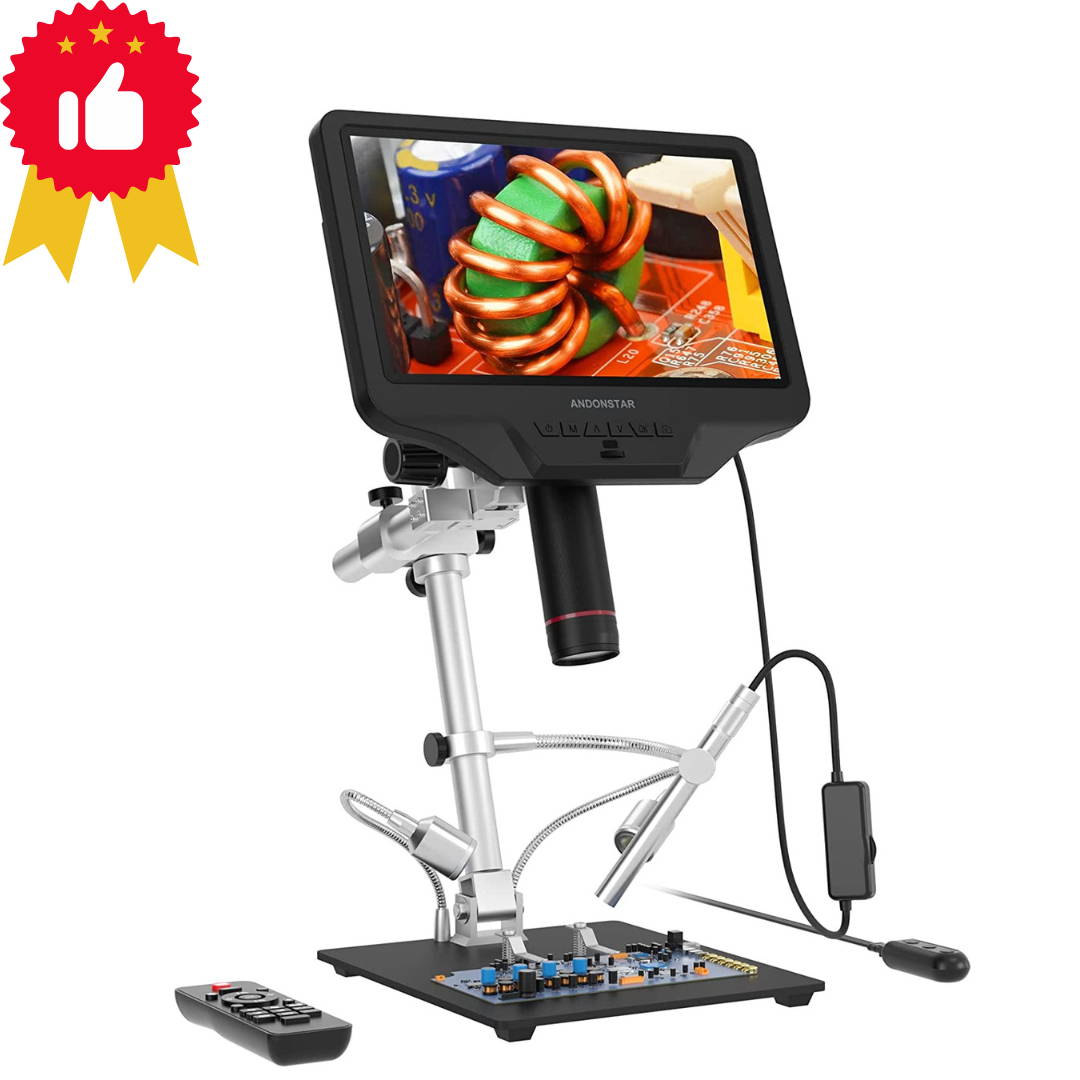 360° View Endoscope
Microscope with Endoscope all-around view for clear observation of the sides of components, the inside of pipes, etc., enabling 360° observation without dead angles.
High-quality metal lens
Industrial-grade material, brings you an unparalleled focusing feel and a durable and solid product experience.
Support multiple output methods: HDMI output, PC output, WIFI output

Convenient remote control: Easily take photos and videos to avoid the shake

Pro Stand: Larger base plate, higher working distance
Multi-Lens Digital Microscope
Lens L (60-240x) for Soldering and Repairing, High working distance (90mm-300mm) Can be used to repair circuit boards, mobile phones, etc.
Lens A (18-720x), the widest range of working distance (12mm-320mm) can be used to observe whole coins or parts, plants, stones, etc.
Lens D (1800-2040x), the smallest object distance (4mm- 5mm)can be used to observe biological slides.
Newest upgraded Pro Stand
Andonstar's newest upgraded Pro Stand's Features:
Bigger Base: Use to place larger PCBs to repair;
Higher Distance: Longer column give us a higher working distance, up to 13 inch in height;
Adjustable Backet: The bracket is adjustable up and down, front and rear, left and right.
Great Microscope Kit for Adults and Kids: It comes with a set of biological slides

Convenient remote control: Easily take photos and videos to avoid the shake

Easy to use: Different lenses can be exchanged by simply