Why Should You Choose the Andonstar AD208 Digital Microscope?
Since its release on the digital microscope market, the Andonstar AD208 digital microscope has been a favor of many customers because of its high performance-price ratio and  its comparability with the AD206 digital microscope.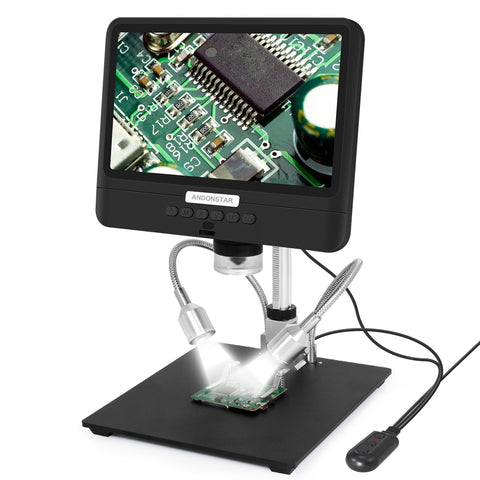 Let's take a look at the specifications of the Andonstar AD208 digital microscope.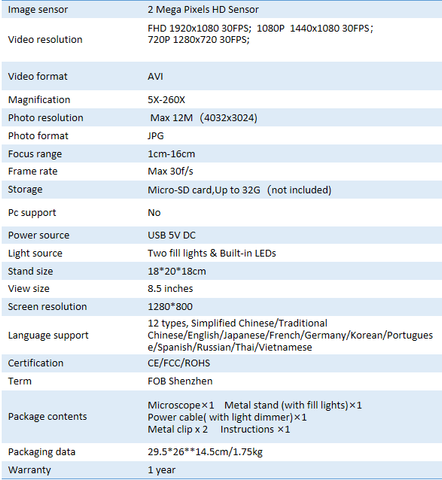 As we can see in the chart above, the AD208 digital microscope features 2 mega pixel HD sensor, which consists of an extraordinary image processing system. The max photo resolution of AD208 can reach 12M(4032x3024), and its frame rate is 30f/s, which provides users with extraordinary viewing and inspection experience.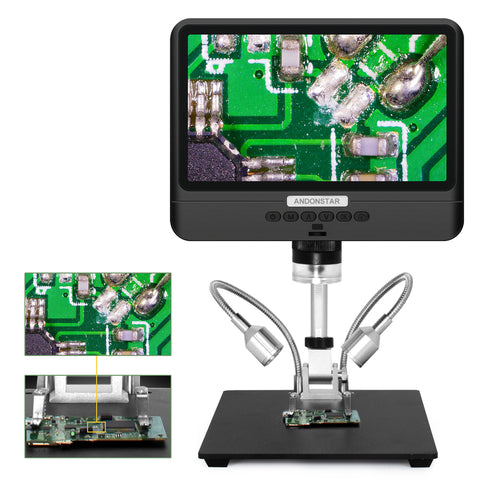 The screen of AD208 measures 8.5 inches which provides larger field of view and better viewing experience. Furthermore, the screen of the AD208 can be rotated and adjusted at any angle in order to make the tool fit in with the user's workspace.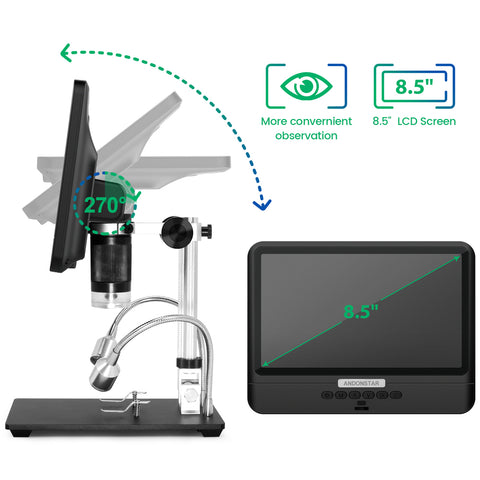 Moreover, the high object distance of the AD208 digital microscope is able to provide large workspace. Also, in line with ergonomic design, the AD208's adjustable metal stand is capable of enlarging the working space. Thus, users can work with the larger workspace.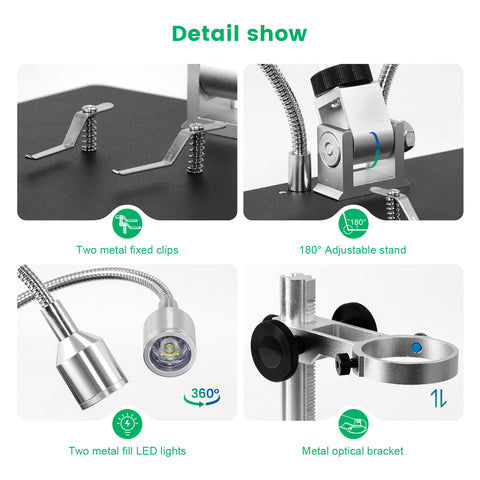 In all, the Andonstar AD208 digital microscope has many advantages and it is worthwhile for the buyer to have it in the hand. Why not improve your work with the AD208 digital microscope? It's worth possessing it!


Read more:
Use Andonstar Digial Microscope for PCB Inspection and Analysis
The WiFi Connection Problem of the Andonstar AD409 Digital Microscope
What Is Digital Microscope And What Are Its Uses?