See Through Secrets Of A 50-cent Coin With Andonstar AD105S Digital Microscope
Curious about the secrets of a 50-cent coin, I decided to buy a digital microscope to decrypt it. The item I have bought is Andonstar AD105S digital microscope which is easy to use and have all the funcitons I need. Since I have a clear target to observe, my requirements are simple:

1) It's OK to have a lower magnification, as long as you can see the mites;
2) It's easy to capture images;
3) I don't need to spend too much time comparing single slide, coverslip, stain, tweezers and other experimental supplies;
4) The price is not too high, and it's very likely to be idle after one observation.

So the AD105S digital microscope is great and is a good choice for me.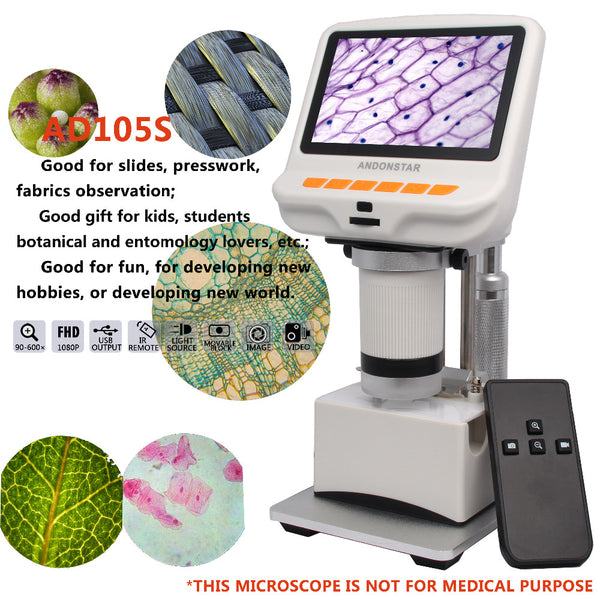 Andonstar AD105S digital microscope is similar with the optical microscope to some extent. That means that we should take a sample and place the specimen on the glass slide, put the coverslips in order to observe the object under digital microscope.
Although Andonstar specifies it as a children's digital microscope, but I think it's more than a kid's microscope, since it's multifunction system integrating full optics, professional microscopic lens and image processing system.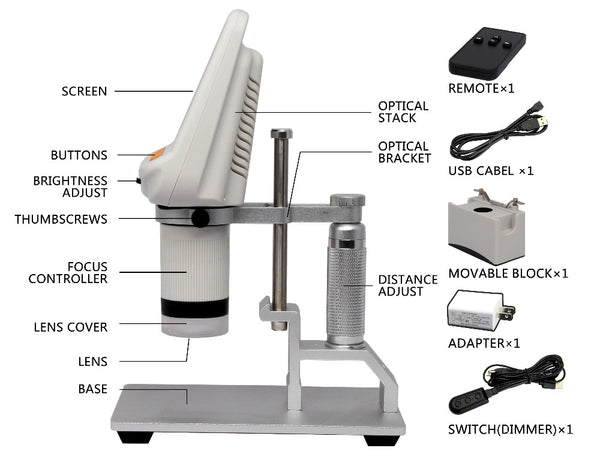 Equipped with high-quality HD sensor and 8 built-in LED lights with brightness adjustment, Andonstar AD105S digital microscope can offer clear images with 30f/s frame rate and without jams and afterimages. Its UV filter assembly can protect the lens from dirt and any potential damage.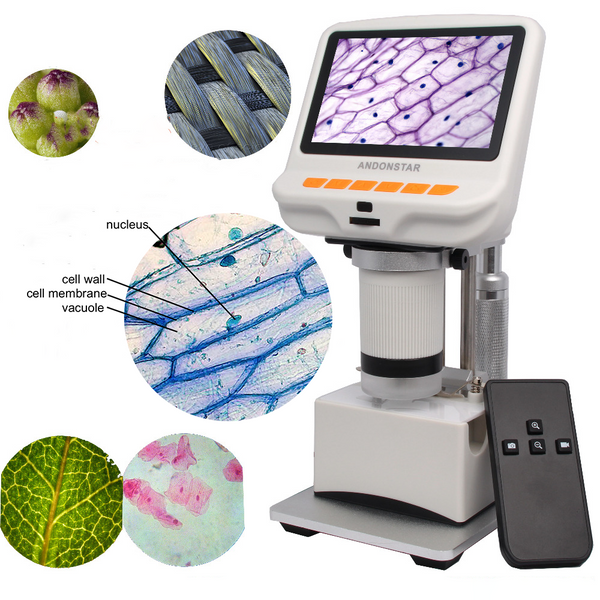 In spite of high specifications AD105S has, it is important to choose the right object to observe, such as the wings and legs of insects, the seeds and leaves of plants, the downy hair of animals, ect. It is also possible to observe texile and other objects. By placing piece of clothing, sheets, sofas close to AD105S digital microscope, you can see countless dander, mite droppings, and, if you're lucky, live mites.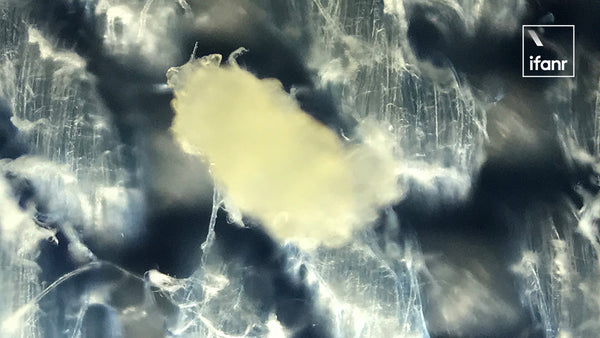 Mites on textiles
On the reverse side of a chinese coin of 2002 version, three five-pointed stars are hidden at the base of the lotus as a security mark.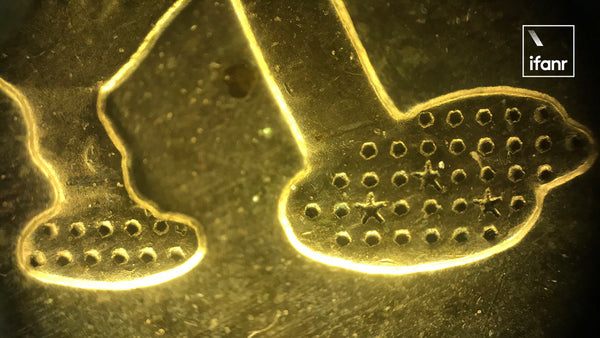 Security markings on the 50-cent coin
We put under the microscope a makeup brush with a hardened brush head which looks plain on the surface. As we can see, it is covered with powdered grease and perhaps countless bacteria.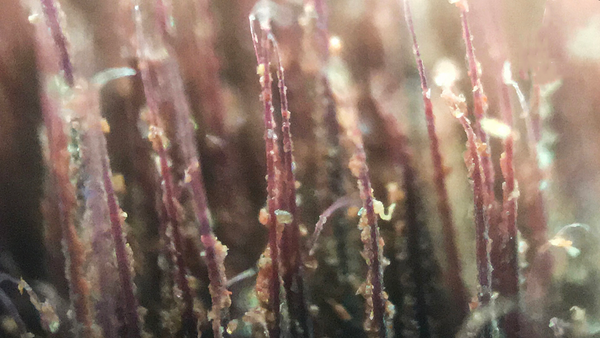 Another example is hair. When you see a hair in your monitor and its roots are covered in sebum and oil, it's time to think about cutting back on late nights and greasy food intake.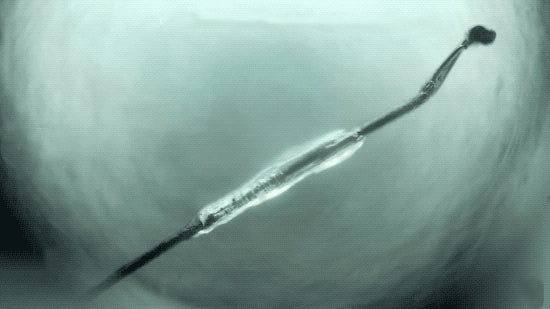 If you're so interested at this digital microscope, you can try it to see the creepy-crawly mites that you tape off your nose, observe a drop of seawater that contains countless plankton, or view the skin before and after rehydration, or the torn edges of A4 paper.

By this point, you should understand why I chose Andonstar AD105S digital microscope. It's not perfect and have disadvantages. But for an amateur like me, AD105S is adequate and even better than expected.