Maybe you are looking for a digital microscope with an USB microscope camera or a camera close to laboratory microscope camera for your research interest and home laboratories?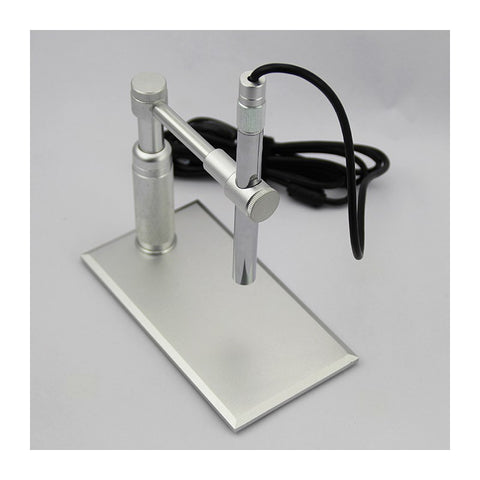 Seeking such digital microscope isn't very easy in light of so many digital microscope of different quality on the market. But you will relieve to find Andonstar A1 digital microscope because its functions and performances will satisfy all your demands.
Equipped with USB microscope camera which is consisted of high-quality CMOS sensor and 2 MPx sensor, Andonstar A1 digital microscope enable you to magnify your reaserch objects up to 500 times and to capture high-quality images and videos with high resolution and pixel, and above all, with less delay and well depth. Besides, it's built with 8 LEDs which gives enough illumination, so you have no need to add another lighting to illuminate the object. 
With powerful functions, Andontar A1 allows you to take pictures of enlarged objects in JPEG or BMP format and record video materials in AVI format. Such parameters can meet your requirements of home research. In all, this digital microscope is ideal for home laboratories and for professional services or for education.