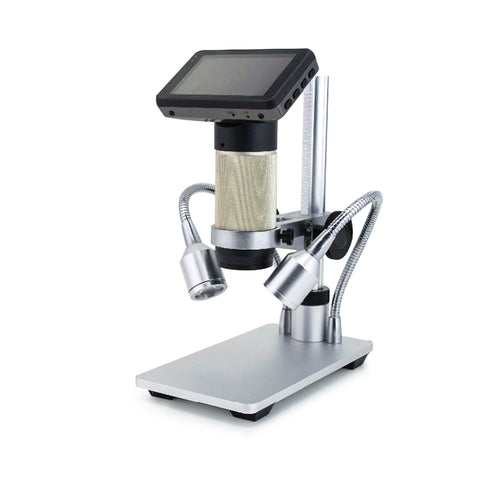 As a multifunctional digital microscope, Andonstar ADSM201 HDMI Digital Microscope features video ouput in full HD, high object distance, multifunction and multi-output at the same time.
Euipped with the exclusive lens and HD sensor, ADSM201 helps users capturing clear and high-resolution images with deep depth of field and without delay or reflection.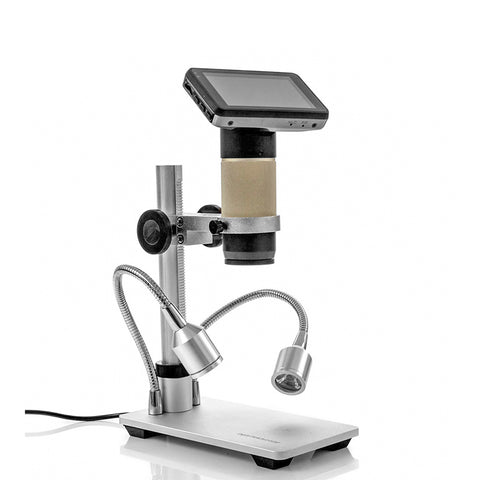 It can easily meet many different requirements from many industries, such as industrial overhaul and teaching demonstration. And it's appearance design combines many ergonomic consideration, providing users with better experience. 
It has three outputs and high focus distance which permits users to do repairing or soldering on the table. Besides, it has a 3-inch display which can be inclined at an angle of 45°.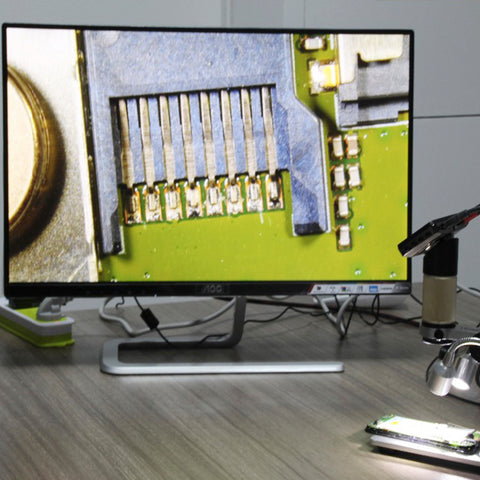 This adjustable design can reduce the pressure on the cervical spine caused by sitting. Moreover,the microscope can be used without PC or HDMI display.
With two built-in lights, Andonstar ADSM201 can reduce reflection and shadow, reduce image error and improve user experience. Users can use the microscope individually, set the microscope wherever they want, make it able to be used in different application scenes.