Best Digital Microscopes for Coin Collection in 2020!
Microscopes and digital microscopes for coin collectors are more than a tool, in fact, they are a helpful instrument to observe and notice the tiny even the smallest differences between coins. So, if coin collectors want to improve and refine their collection, it's very important to have a good microscope or a good digital microscope. In this essay, we will make a bref introduction to the best digital microscope for coin collectors in 2020.
This simple pluggable microscope comes with 2.0 Megapixels and its magnification is up to 250x. This is probably more friendly for coin collectors to appraise the coins and to get clear and crisp images of coins and distinguish the differences between coins. What's more, it has a group of 8 adjustable LEDs. The brightness of the LED light can be adjusted over a wide spectrum. Since it is a USB type of microscope, you can actually capture videos and images of your magnified object and view them later on your smartphone, windows, or Mac laptop.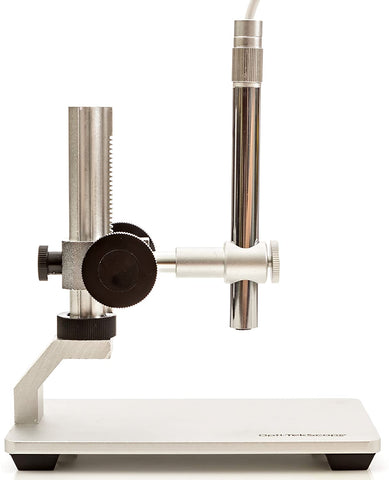 Equipped with dvanced CMOS sensor, it provides high-definition images up to 1600x1200 resolution, the Opti-Tekscope Digital USB Microscope allows you to obtain details of coins and tell the fine distinctions between coins. It can also be connected to the computer, just simply install the Camera App on Windows 10 or Chromebook. Once connected to a computer, you will be able to capture still photos at 1600×1200 or videos at 30fps and a resolution of 640×480. The 200x magnification is more than enough to help you analyze coins.


As a handheld USB digital microscope specially designed for students, engineers, and jewelers, the Jiusion micro is able to satisfy the constant needs for looking at the tiny details of coins. It's compatible with IOS iPhone, iPad, Android Phone and tablet, Mac, Window XP 7 8 10, Linux, Chrome OS. It allows users to capture and transfer images between devices quickly! The digital microscope's 2 adjusting knob can change the focus and brightness with its built-in 8pcs LED lights.
Featuring height-adjustable stand with high object distance, Andonstar AD407 is very capable of providing deep depth of field. With 1080( 60f/s) frame, 7-inch adjustable screen and 4 MP image sensor, it provides clear and high resolution images and HD videos. Furthermore, its adjustable stand can be moved backward and forward, providing enough operation space and giving you the greatest viewing experience of coins check. 

As matter of fact, the main goal of a microscope and a digital microscope is to magnify particular parts of an object. It enlarges the overall image in sections. This, in turn, makes it possible for us to see the tiny cracks, fissures, dents, and dirt collected on the surface of the coin and refine coins collection of coins collectors to some extent.